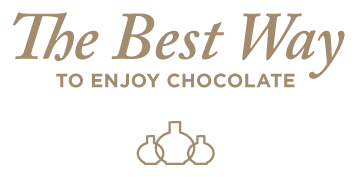 Mozart Chocolate Cream Liqueur is a perfect creamy blend of Belgian chocolate, fresh cream, and vanilla.
This fine blend, together with the manufacturing process, makes Mozart Chocolate Cream Liqueur a unique Austrian specialty. This sophisticated drink is best enjoyed lightly chilled as a chocolate drink, or used to add a touch of finesse to desserts.
Details
Tasting Notes
Aromatic notes of vanilla & cocoa
Light, creamy texture
Ingredients
100% all-natural ingredients
Belgian dark chocolate, bourbon vanilla, fresh cream & sugar
How to Drink
Best consumed lightly chilled
Can serve as a delightful compliment to coffee or desserts
Mozart Chocolate Cream Pumpkin Spice Liqueur
Mozart Chocolate Cream Pumpkin Spice Liqueur is a distinctive composition of chocolate, caramel, and natural pumpkin juice, enhanced with high quality ingredients: cinnamon, clove, vanilla, and a breeze of chili.
The result is a unique spicy-creamy taste, and a masterpiece of blending that is sure to delight this autumn. The high quality chocolate and ripe pumpkin taste make it the perfect fireside indulgence for a moonlit night.