Haus Am Markt
AUSLESE | KABINETT | SPÄTLESE | PIESPORTER MICHELSBERG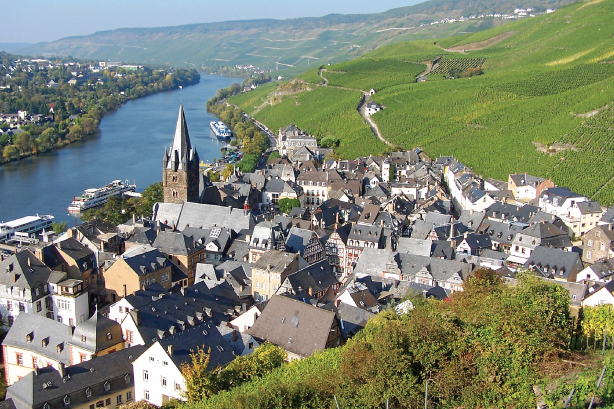 The vineyards along the German Mosel bring forth remarkable wine whites, making the Mosel wines among the most popular from Germany.
The picturesque town of Bernkastel is perhaps the best-known source of the Mosel's greatest wines.
Benkastel's best wines bring together all the qualities of the Mosel: delicacy and drive, force and grace, honey and earth. Viewed from the highest vineyard, with its old houses, multicolored roofs, and the Mosel flowing around it, the town of Bernkastel is truly enchanting.