Savor the Pleasure
WORLD'S NO. 1 PREMIUM ARMAGNAC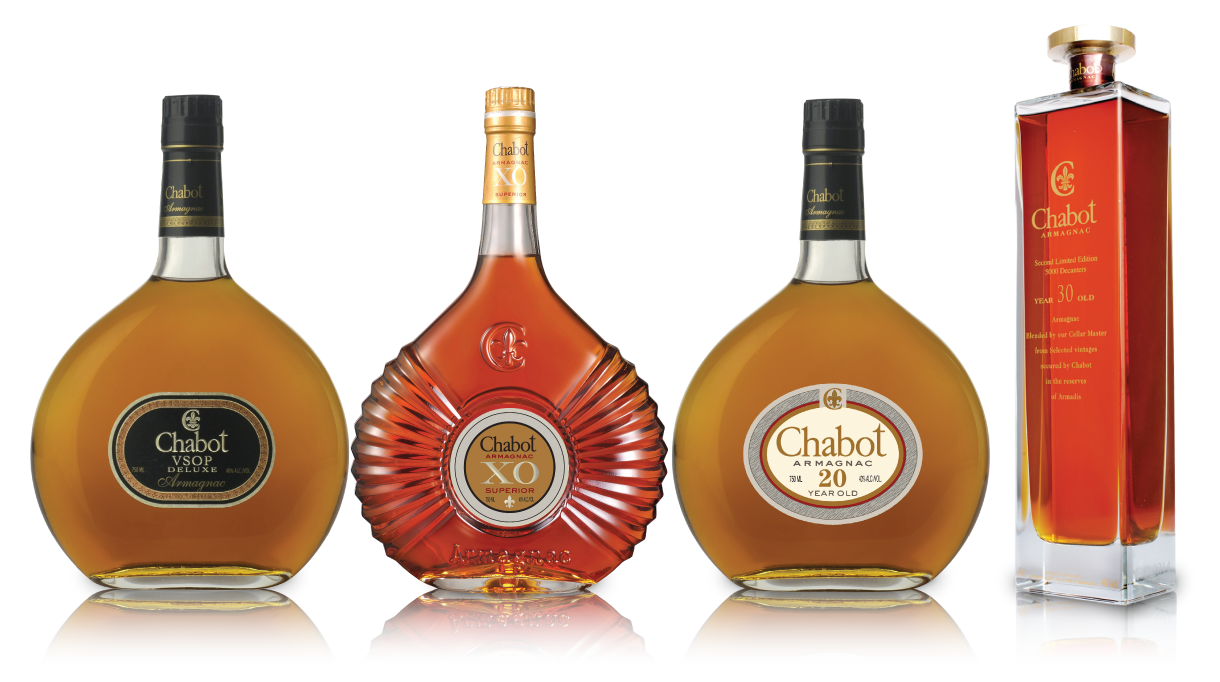 Established in 1828, Chabot Armagnac was first exported in 1963 and is now the world's No. 1 exported premium Armagnac.
The continuous distillation process, coupled with the grape variety and maturation in black oak, is what gives Chabot Armagnac its unique taste.
After distillation, Chabot Armagnac is put into barrels for aging, and barrels are stored in temperature
and humidity-controlled cellars and under the permanent care of a Cellar Master. During the aging process, it extracts color and tannin from the oak barrels, the alcoholic strength diminishes, and the aromas develop progressively.
Chabot now owns and controls its entire operation from vineyards, vinification, distilling and aging to bottling. This is unique in the brandy world, and it ensures the highest quality and authenticity.
Chabot
VSOP
The VSOP is aged for a minimum of 5 years.
---
With a brilliant copper color and traditional Armagnac "Baquaise" bottle, this unique Armagnac makes for a perfect gift.
ABV: 40%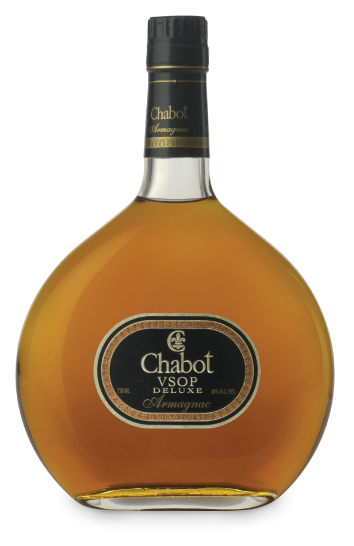 Chabot
XO SUPERIOR
This blend contains Armagnacs that are aged up to 20-35 years.
---
With a satin golden amber color and a nose of almond and plum, the XO Superior is full in the mouth with a powerful finish and long-lasting aromas.
ABV: 40%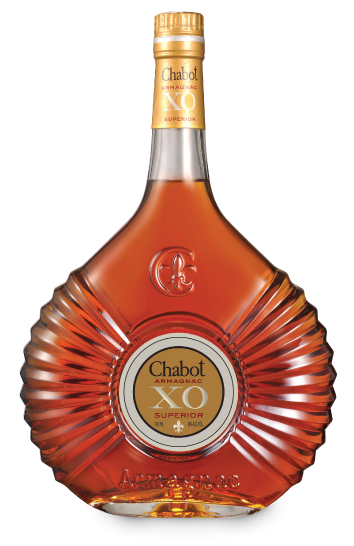 Chabot
20 YEAR
With dried fruit and woody notes, this Armagnac contains an aromatic richness.
---
The 20 Year Armagnac is an age statement product that offers an alternative to Armagnac connoisseurs. Every drop of Armagnac in this decanter is 20 years or older.
ABV: 40%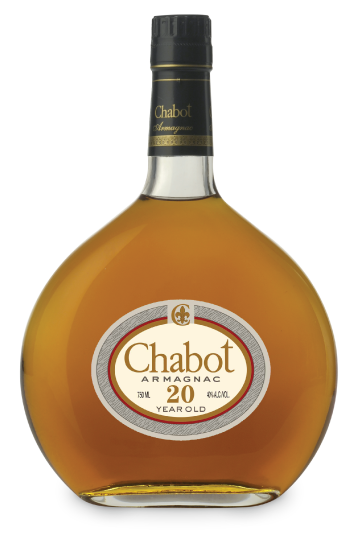 Chabot
30 YEAR
This debonair Armagnac has been delicately blended by cellar masters from vintages secured in the oldest reserves of Chabot.
---
An intense and intricate nose with powerful aromas of preserved fruits, this Armagnac is round in the mouth and balanced with a great length.
ABV: 40%