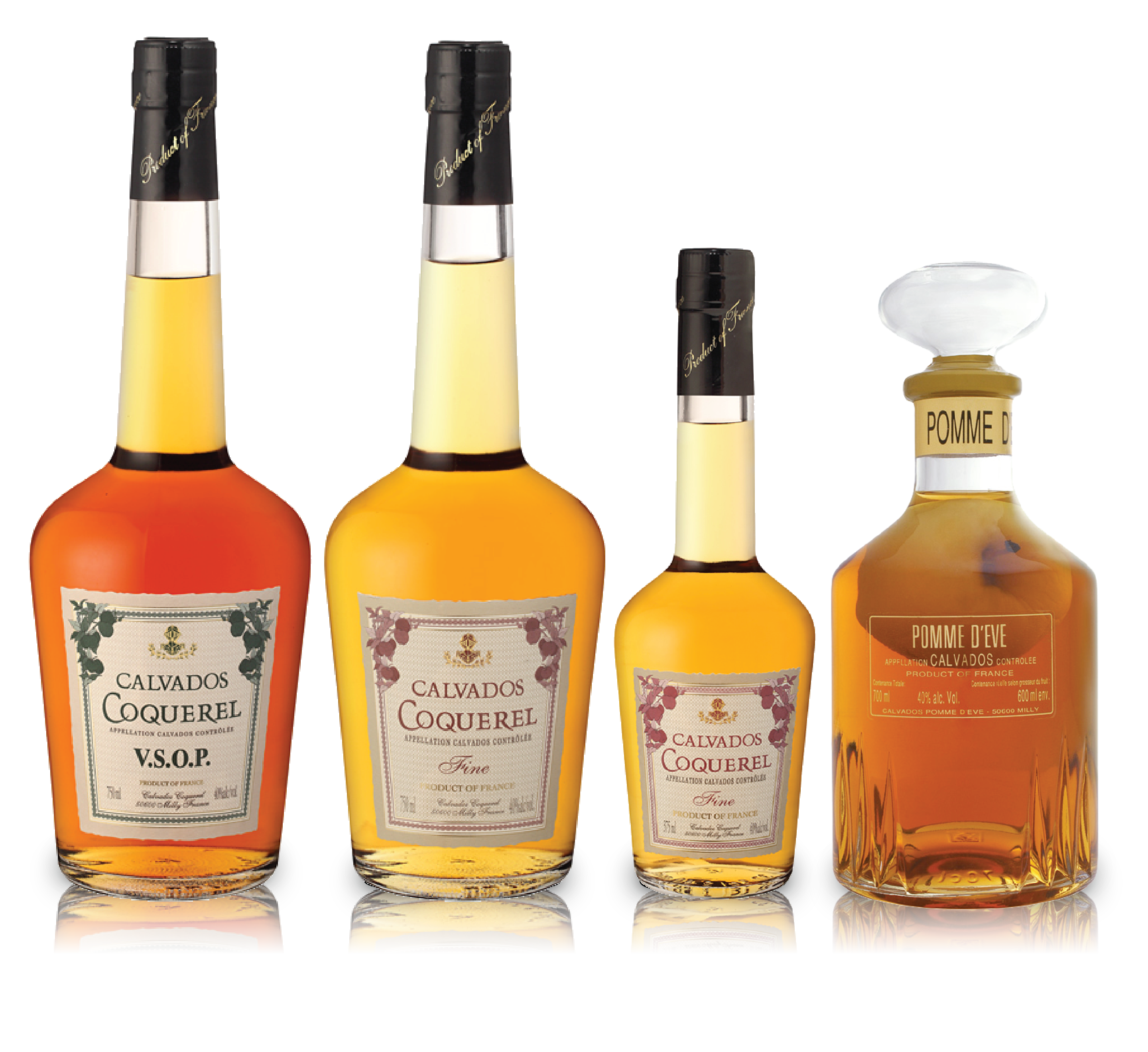 Domaine du Coquerel
FINE | VSOP | POMME D' EVE
---
Since its establishment in 1937, Calvados Coquerel has become a world leader in Calvados.
It's distillation process begins with only natural apple cider, and ages in wooden casks. The Fine is aged for a minimum of 2 years. The apples collected comprise of 60% bittersweet apples, 30% bitter and 10% acidic. The varietals include Douce Moen, Frequin Rouge, and Petit Jaune. It takes over 13 pounds of apples to make a single 750ml bottle of Calvados Coquerel. Calvados makes a great ingredient in a cocktail or in cooking.
---
Calvados
COQUEREL VSOP
This Calvados is aged for a minimum of 4 years
---
Smooth and structured with fruit accents, the Coquerel VSOP is a Calvados known for its fruit and floral aromas.
ABV: 40%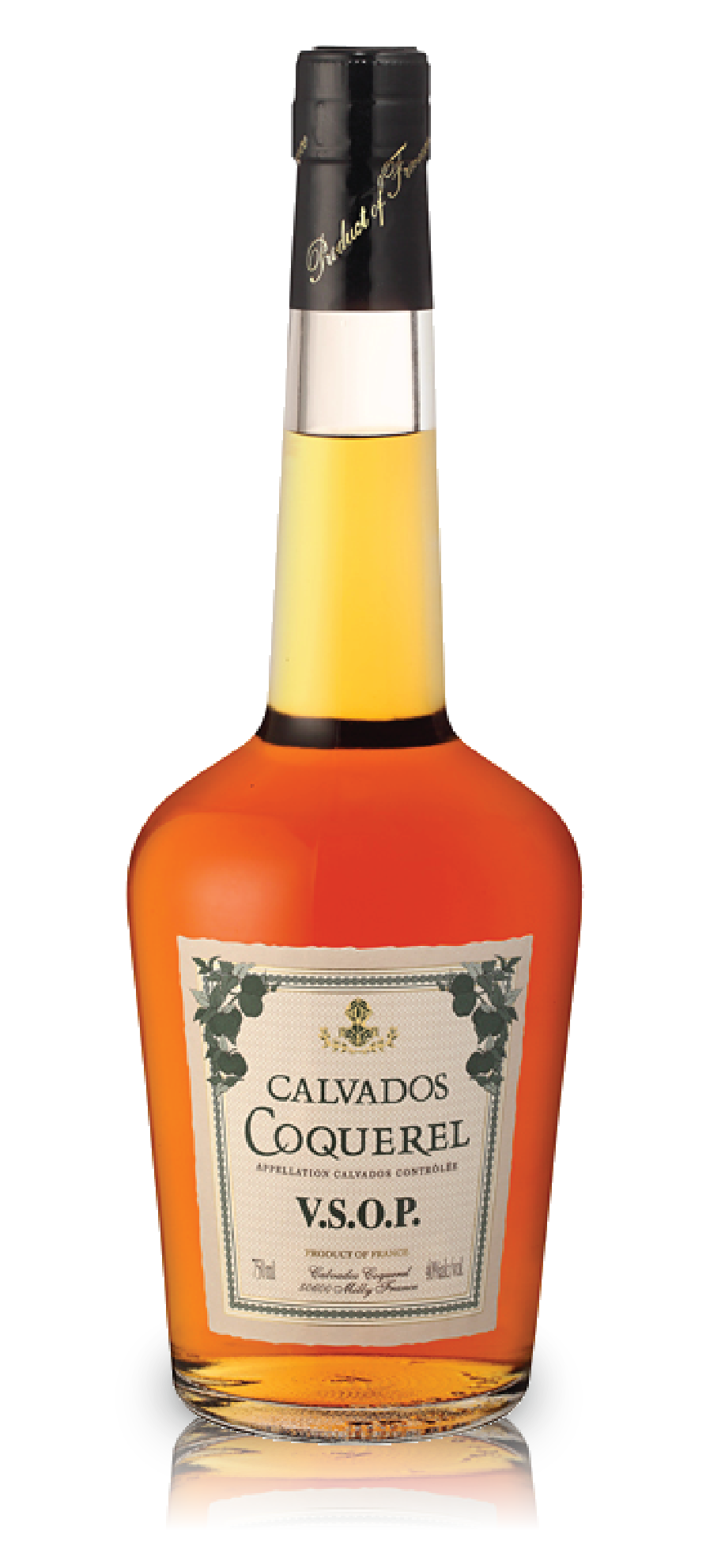 Prestige
POMME D'EVE
Pomme d'Eve is an ode to the forbidden fruit. the apple, a central product of the Maison Coquerel, is nestled in the center of the bottle and subtly flavors the Calvados.
---
After the apple tree blossoms, a bottle is placed over the blossom so the apple can grow inside.
The first months are spent aging in oak barrels.
ABV: 40%